The Artificial Intelligence Disruption
How to Adapt and Succeed in the Age of Intelligent Machines
door MD Johnston
Over het boek
The age of intelligent machines is here and it's changing the way we live, work, and do business. In The AI Disruption: How to Adapt and Succeed in the Age of Intelligent Machines, you'll learn how to navigate this rapidly changing landscape and thrive in the age of AI.

Through a combination of expert insights, case studies, and practical advice, this book will help you understand the impact of AI on business and society, and how to adapt and succeed in the face of this disruption. You'll learn how to build an AI-ready organization, align AI with business strategy, and develop the skills and mindset needed to lead in the age of AI.

The AI Disruption is your guide to thriving in the age of intelligent machines. Whether you're a business leader, an individual looking to stay relevant in the job market, or just curious about the future of AI, this book will provide you with the insights and tools you need to succeed in the age of AI.
kenmerken / functionaliteiten & details
Hoofdcategorie: Business & economie
Aanvullende categorieën Computers en internet, Opleiding
Projectoptie: 15×23 cm
Aantal pagina's: 242
Isbn

Hardcover, stofhoes: 9798211630802

Datum publiceren: jan 14, 2023
Taal English
Trefwoorden

How to

,

Open AI

,

Artificial Intelligence

,

AI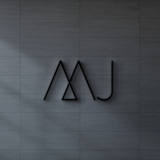 Meet MJ, a newly published author with a diverse technical background and a passion for all things creative. With a background in business, computer science, design, and many other areas of life, MJ brings a unique perspective to his writing. He has a keen eye for detail and a knack for weaving together complex technical concepts with engaging storytelling. MJ's passion for learning is evident in his writing, as he draws inspiration from his many deep pools of knowledge and first-hand life experience. Traveling is another passion that helps shape the unique perspectives MJ brings to the table; from the remote high country of Sweden to the bustling cities of Asia, he has explored many different cultures and landscapes, and brings a sense of authenticity to his work as a result. If you're looking for a fresh and engaging read, be sure to check out MJ's work. Visit mj.pub to learn more.