Elvis Day By Day 2018 (Hardcover Edition)
The Year In Review
door Kees Mouwen
Over het boek
2018 marked the 50th Anniversary of the legendary 1968 'ELVIS' NBC TV-Special that reignited Elvis' career. Intended as a one-time-only TV event, it still stands as a turning-point in Elvis' career 50 years later, and so does Elvis Presley.

HBO followed in Elvis' footsteps, investigating the comprehensive and creative journey from his childhood through the final 1976 Jungle Room recording sessions in the documentary 'Elvis Presley: The Searcher'. Lisa Marie Presley followed in her father's footsteps, recording a new duet with him for the 'Where No One Stands Alone' album that featured newly created versions of Elvis' gospel classics.

2018 also brought us books and magazines going beyond the man, the myth, the music and the artistry of the Elvis bootlegs. Books investigating Elvis' relationship with the Afro-American community, counting down his best recordings and many other interesting subjects.

The year saw hundreds of new CD, LP, single and digital music (re)releases. New and old movies were released on DVD, Blu-ray, streaming services and in cinemas around the world. Elvis sold out concert arenas across Europe for 'The Wonder of You' tour.

It is an understatement to conclude that Elvis, 41 years after his untimely death, continues to inspire and entertain millions of fans around the world. Sony acknowledged the ongoing impact of his music and artistry with new RIAA and BPI Gold and multi-Platinum sales awards, and the President of the United States honored Elvis with the Presidential Medal of Freedom.

Everything Elvis Presley from 2018 is captured in this comprehensive, day-by-day yearbook. Fully illustrated, with new in-depth reviews, articles and interviews on the main releases of the year.

Revisit 2018 as it happened. All the news, the new books and magazines, new music and movie releases and everything else that happened in 2018 with additional in-depth reviews, articles and interviews.
kenmerken / functionaliteiten & details
Hoofdcategorie: Entertainment
Aanvullende categorieën Biografieën en memoires
Projectoptie: 20×25 cm
Aantal pagina's: 324
Isbn

Hardcover, ImageWrap: 9781006618543

Datum publiceren: aug 15, 2021
Taal English
Trefwoorden

Music Books.

,

Movie

,

Yearbook

,

2018

,

Elvis Presley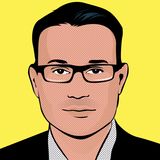 Kees Mouwen has been writing about Elvis Presley online for nearly 25 years. These yearbooks are based on the popular Elvis Day by Day news blog, that compiles a daily overview of all the latest Elvis Presley news from around the world with additional in-depth reviews, articles and interviews by Elvis experts, authors and fans from around the world. You can find the blog at www.ElvisDayByDay.com. In 2020 the first volume in the 'Elvis Day By Day - The Year in Review' yearbook series was published. Until now yearbooks on 2018, 2019, 2020, 2021 have been released and a new volume on 2022 was published in January 2023. With all that news and reviews mainly available online and in part in fan-club magazines he decided to return to the paper format. It offers a comprehensive illustrated chronology of 'everything Elvis Presley' from each year. For more details, previews and reviews, visit: www.PoplarTunes.com