The Game
The Undercover A.I. Project
door Brendon GMC Holden
Over het boek
The original book published, originally titled the game, afterwards Brendon wrote another book, The Game, beat my clock TV Snow: Stew-art, and after this Brendon wrote the game, Ether, B and S Golf, Master of the Mastees The undercover AI Project.

All three books together make The Game: The undercover AI Project. This project is fiction, this book is fiction.
This book takes you through three stories, stories of people who were lost in time.
Though opinions may vary to the cause of the timelessness the author wrote it as an undercover military project which was prolonged due to Brendon's recent visit to the Bermuda Triangle.
This Magnetic interference caused by the Triangle caused the research team to be discovered by an unknown creature living far outside their dimension. In this project the research team finds themselves lost throughout time.

Roundabouts a book through time, building ancient computers through games.
Games of the gods!
B and S golf can be played in many ways, creating the sea glass is more of imagination than it is structure. Endless sidewalks look to be fun, sidewalks around the world, walking in places endless, counting the sidewalk squares as you go, a stone in pocket.
Military sticks, pretend war, how many shots to take out a target, a pretend military project.
Baseball like creating sea glass.

kenmerken / functionaliteiten & details
Hoofdcategorie: Sport en avontuur
Aanvullende categorieën Computers en internet
Projectoptie: 15×23 cm
Aantal pagina's: 306
Isbn
Datum publiceren: apr 30, 2023
Taal English
Trefwoorden

Games

,

Lost in time

,

Computer Building

,

TimeTravel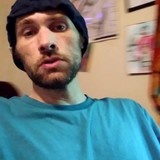 I am a Vermont Author, musician, and artist. I have written such books as Smoking by the River and The Game, and produced such music as: Poison Berries, Behind the Night Sky and Back to Life! I am most proud of the Behind the Night Sky Trilogy books. I hope to inspire those that I can and share enough to have made a positive difference in the world! I would love others to read my work and grasp the in-depth conversations written within the pages, to say, yeah, we can talk about that!